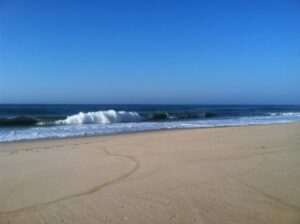 As we prepare to welcome you all back for the 2021 season, please know our most important consideration continues to be the health and well-being of our guests and staff amidst the ongoing COVID-19 situation.   We will continue to monitor and update our policies in accordance with Center for Disease Control and Prevention (CDC) and Department of Health (DOH).
All of our enhanced protocols from the 2020 Season will still be in effect for the 2021 Season.   From Check-in to Check-out, we will continue including enhanced sanitizing products, frequency of sanitizing, and reinforcing our already strict protocols throughout the Briney Breezes property.
Steps we will be continuing for our 2021 reopening include:
All housekeeping staff are required to wear face mask and gloves
Hand sanitizing stations are located around the property
Suffolk County has allowed commercial pools to OPEN with some restrictions to be provided at Check-In
Utilization of outdoor spaces throughout the resort are available for registered guests of the resort only.  This includes barbecues, seating, and dining spaces available with proper social distancing and groupings of no more than 25 people together at one seating.
Daily Light Housekeeping is available at this time, arrangements can be made with your chambermaid for time and needs.   Fresh linens, towels, and other amenities are available upon request from our staff between 9:00 am and 3:00 pm daily.
Until further notice we do not have public bathroom facilities available on the property, please plan accordingly.
Motel Policies:
Due to the ongoing COVID-19 virus we will continue to adjust our policies in keeping with the current social distancing guidelines
All reservations will be confirmed for the number of guests you requested only, up to the maximum allowable per accommodation
All guestrooms will not exceed the number of allowable guests
Visitors of any kind, day or overnight, CANNOT be permitted on the property or in the guestrooms at any time during your stay
Remember we are all in this together so please respect those around you so everyone can stay safe, healthy, and enjoy their time at the beach
Check-In starts at 4:00 pm and ends at 8:00 pm and Check-Out time is 10:00 am
NYS and Town of East Hampton require face coverings be worn in public places when social distancing cannot be achieved
We request that face coverings be worn in all public areas where social distancing cannot be avoided on Briney Breezes property
If you have any questions or requests, please contact us directly at: 631.668.2290 or by email: [email protected]
Click here to Book Online & See you at the Beach!
The Briney Breezes Team
Updated April 11, 2021